PRAYER, SONG, PRAISE
Rejoice evermore.
Pray without ceasing.
In every thing give thanks: for this is the will of God in Christ Jesus concerning you.
There is no better way to pray, sing and praise than to journey through the Psalms.  Memorize one psalm…and you will have a friend with you wherever you go.
There are 150 Psalms.  How does one even begin to learn the Psalms?
Firstly…it is wise to recognize the challenge for what it is.
The Psalms are emotional connections with and calls out to God:  joy, despair, petition, thanksgiving, fear, praise…every emotion known to man.  Sometimes a Psalm will bring tears to your eyes, touching the deepest emotions of your heart.  At other times…the psalms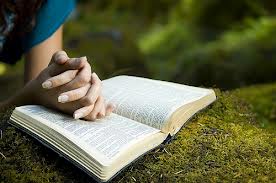 will "let you down."  You will be so deliriously happy…and the Psalmist will cry out, "Happy is the one who seizes your infants and dashes them against the rocks." [137:8-9]  What was he thinking?!
How do we get to know the psalms?  How do we understand the mind of the psalmist who "seizes your infants," and how do we apply his prayer to our life today?  Everyone will have a favorite approach.  Here are ideas that worked for me. – GETTING TO KNOW THE PSALMS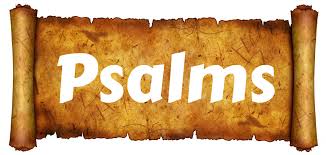 FAVORITE PSALMS
Your list will be different than mine.  Some of these I have memorized.  Others I plan to memorize.  Still others…well…until I memorize them, I seek them out from time to time and read them slowly.
Psalm 1         Blessed is the man who walks not in the counsel of the wicked…
Psalm 4         Answer me when I call to you, O my righteous God…
Psalm 8         O Lord, our Lord, how majestic is your name in all the earth!
Psalm 15        Lord, who may dwell in your sanctuary?  Who may live on your holy hill?
Psalm 16        Keep me safe, O God, for in you I take refuge.
Psalm 23        The Lord is my shepherd, I shall not be in want.
Psalm 61         Hear my cry, O God; listen to my prayer.
Psalm 100       Shout for joy to the Lord, all the earth.
PSALMS
Overview
Individual psalms were originally hymns, to be used on various occasions and at various sacred sites; later, some were anthologised, and might have been understood within the various anthologies (e.g., ps.123 as one of the Psalms of Ascent); finally, individual psalms might be understood within the Psalter as a whole, either narrating the life of David or providing instruction like the Torah. In later Jewish and Christian tradition, the psalms have come to be used as prayers, either individual or communal, as traditional expressions of religious feeling.[22]
The Book of Psalms (Hebrew: תְּהִלִּים or תהילים Tehillim meaning "Praises"), commonly referred to simply as Psalms or "the Psalms", is the first book of the Ketuvim ("Writings"), the third section of the Hebrew Bible.[1] The English title is from the Greek translation, ψαλμοί psalmoi, meaning "instrumental music" and, by extension, "the words accompanying the music."[2] There are 150 psalms in the Jewish and Western Christian tradition (more in the Eastern Christian churches), many of them linked to the name of King David, but his authorship is not accepted by most modern Bible scholars.[3]
The Book of Psalms is divided into five sections, each closing with a doxology (i.e., a benediction) – these divisions were probably introduced by the final editors to imitate the five-fold division of the Torah:
Book 1 (Psalms 1–41)
Book 2 (Psalms 42–72)
Book 3 (Psalms 73–89)
Book 4 (Psalms 90–106)
Book 5 (Psalms 107–150)[4]
Numbering of the Psalms differs — mostly by one digit, see table — between the Hebrew (Masoretic) and Greek (Septuagint) manuscripts. Protestant translations (Lutheran, Anglican, Calvinist) use the Hebrew numbering, but other Christian traditions vary:
Catholic official liturgical texts follow the Greek numbering
Catholic modern translations often use the Hebrew numbering (noting the Greek number)
Eastern Orthodox translations use the Greek numbering