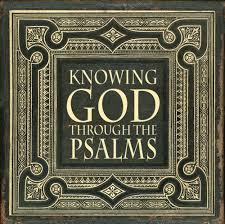 GETTING TO KNOW THE PSALMS
There are 150 psalms.  How does one even begin to learn the Psalms?
Firstly…it is wise to recognize the challenge for what it is.
The Psalms are emotional connections with and shouts out to God:  joy, despair, petition, thanksgiving, fear, praise…every emotion known to man.  Sometimes a psalm will bring tears to your eyes, touching the deepest emotions of your heart.  At other times…the psalms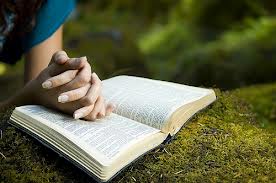 will "let you down."  You will be so deliriously happy…and the psalmist will cry out, "Happy is the one who seizes your infants and dashes them against the rocks." [137:8-9]  What in the world was he thinking?!
How do we get to know the psalms?  How do we understand the mind of the psalmist who "seizes your infants," and how do we apply his prayer to our life today?  Everyone will have a favorite approach.  Here are ideas that worked for me.
*************************
INSPIRATION – The Benedictine practice of praying the Psalms inspired me through their humility and dedication.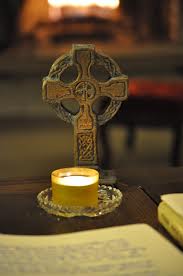 In the course of one week, all Benedictines pray each of the 150 psalms.  St. Benedict inspired his monks with this thought:
Above all else we urge that if anyone finds this distribution of the psalms unsatisfactory, he should arrange whatever he judges better, provided that the full complement of one hundred and fifty psalms is by all means carefully maintained every week, and that the series begins anew each Sunday at Vigils.  For monks who in a week's time say less than the full psalter with the customary cantcicles betray extreme indolence and lack of devotion int their service.  We read after all, that our holy Fathers, energetic as they were, did all this in a single day.  Let us hope that we, lukewarm as we are, can achieve it in a whole week.  [RB 18:22-25]
DEVISE A PLAN – I settled on a plan to read 5 psalms each day.  In the course of one month, I hoped to be able to read through all 150 of the psalms.  On the first of the month, I began with Psalms 1 – 5.  This meant that each morning I could calculate the psalms "on the list" for the day.  For example, on the 11th of the month, multiplying 11 x 5, I would finish at Psalm 55.  The group of five psalms for that day were 51 – 55.   On the 30th of the month, reading Psalms 146-150, I had completed the Book of Psalms.
PLAN THE TIME AND PLACE – My friend, with great ingenuity, has "built" a perfect little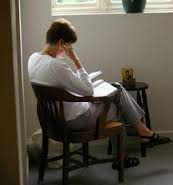 "prayer corner".  In their hallway, at a 90-degree bend, she placed a stuffed chair and a reading lamp that shines down on the book in her lap.  Bookshelves along the walls leave plenty of room for her husband to pass through.  Originally, for my own reading, I planned to read the psalms just after waking…but…unable to rely on the schedules of the rest of my family that involved noise and interruptions, I shifted my reading time to later in the morning, after the last person was off to work and school.
BE FAITHFUL TO THE PLAN – For one month, I committed to "sticking with the plan."  When days fell apart…so did my plan.  But I determined that for one month…even if I had to read at night…in a closet…with a flashlight…I would stick to the plan.  Then…
DEVISE A PATTERN THAT WORKS – Though challenging…for several months, I managed to complete the Psalms each month.  Then…remembering that plans are not engraved in stone…and facing the fact that I am not a monk…I developed variations for reading through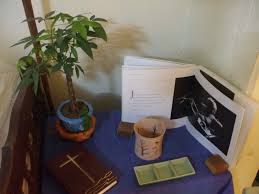 the Psalms.  Over the course of 15 years, the pattern changes according to my other reading goals and the ever-changing patterns of life.  But I have grown to love the Psalms, and they are a part of my life still today.
PSALM 119 AND LONGER PSALMS – Early on, I learned that I had to cope with a few of the longer Psalms.  It was not just the time involved in reading the psalms.  I also had trouble concentrating on a long psalm, especially if it contained a lot of repetition.  Psalm 119 – a major challenge for me – was finally befriended when I numbered each of the 22 stanzas.  Then…beginning on the first day of the month, I read one stanza of Psalm 119 in its order, along with the other psalms for the day.
TIME IS YOUR FRIEND – Rome was not built in a day.  Just like any project, it takes time to see the beauty of the city that gradually appears as you stay faithful to the construction plan.  In the first month, my emotions ran the gamut.  It was thrilling to encounter psalms and scriptures I had "heard somewhere before."  It was also boring at times.  And more times than I would like to admit, it required sheer determination for me to read the psalms for the day "just to say I did it."  But…time was my friend.  Inspired by St. Benedict and his brothers and sisters, I dearly wanted to know what kept them going.  And…finally… there came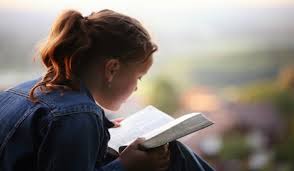 a day when I found that magic.
Over time, faithfully reading the Psalms had forged, for me, a deep friendship with all believers through the centuries and a shared common communion with God.
MEMORIZING THE PSALMS – If you are faithful in your plan, you will encounter the Benedictine  wisdom that comes from reading through the Psalms.  These prayers and poems become your friends.  There will be psalms you return to regularly, filling your spirit with peace and joy.  Memorizing these psalms is a way of carrying them with you everywhere you go.  At a moment's notice, no matter where you are, you can call to mind the psalm, recite it quietly and experience that familiar peace and joy.  Try it.  With a few tips, you will find that memorizing is easier than you think.
(MEMORIZATION – HELPS AND HINTS)
FAVORITE PSALMS – Your list of favorites will be different than mine.  Some of these I have memorized.  Others I plan to memorize.  Still others…well…until I memorize them, I seek them out from time to time and read them slowly.
**************************
FAVORITE PSALMS
 (First lines from the NIV translation)
Psalm 1         Blessed is the man who walks not in the counsel of the wicked…
Psalm 4         Answer me when I call to you, O my righteous God…
Psalm 8         O Lord, our Lord, how majestic is your name in all the earth!
Psalm 15       Lord, who may dwell in your sanctuary?  Who may live on your holy hill?
Psalm 16        Keep me safe, O God, for in you I take refuge.
Psalm 23        The Lord is my shepherd, I shall not be in want.
Psalm 61         Hear my cry, O God; listen to my prayer.
Psalm 100       Shout for joy to the Lord, all the earth.