3 So he told them this parable: 4 "What man of you, having a hundred sheep, if he has lost one of them, does not leave the ninety-nine in the wilderness, and go after the one which is lost, until he finds it? 5 And when he has found it, he lays it on his shoulders, rejoicing. 6 And when he comes home, he calls together his friends and his neighbors, saying to them, 'Rejoice with me, for I have found my sheep which was lost.' 7 Just so, I tell you, there will be more joy in heaven over one sinner who repents than over ninety-nine righteous persons who need no repentance.    Luke 15:3-7 [RSVCE]
IT'S NOT WHAT YOU THINK
As a Lutheran, I have great reason to give pause in writing.
Martin Luther set out to change Catholic practices, and he put into motion the great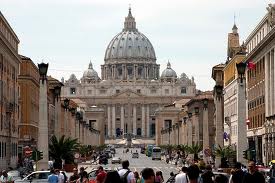 revolution that set Christians, including me, outside the Catholic Church.
I do not want a revolution…just a small change. I do not say this lightly. As a Lutheran who is on the path to becoming Catholic, can anything good come from setting out to change even the smallest part of the Catholic Church?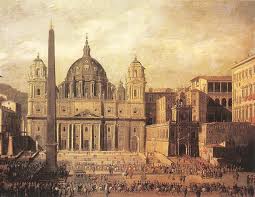 First of all, I need to say that change was the furthest thing from my mind. I intended to attend RCIA. I was looking forward to it. I still do.
I knew I had a lot to learn about a Church with a 2,000 year history. I still do.
Years of following the news and commentary on the New Evangelization led me to believe the Catholic Church was ready to take even a poor sinner like me, Lord have mercy. They do…but it's just not that easy.
…the New Evangelization…in recent years it's become the buzzword par excellence in Catholic circles. Books are being published, lectures given, conferences organized, diocesan offices created, and whole courses of study put together, all devoted to the ways and means of the New Evangelization.
This is where the challenge begins. It is hard to create a case for change without being critical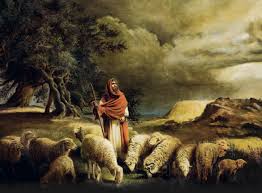 . It is especially difficult to nail the grievances onto the door of an Internet public forum. I have no desire to follow Luther's path. But the stakes in this discussion are high. Even one lost sheep left in the wilderness should cause us to shudder.
In a nutshell, the "New Evangelization" is about salesmanship. The idea is to move the Catholic product in the crowded lifestyle marketplace of the post-modern world.
When cardinals say the next pope has to be committed to the New Evangelization, therefore, what they mean is that he should be a pitchman, someone who can attract people to the faith.
Just as in other markets, there are different ways of doing that – some salespeople are brash and in-your-face, some much kinder and gentler. Some work the street, others work the high-end markets. The key, however, is to be always be closing.
The odd thing about "selling" Catholicism is that just when a buyer turns up, the Church tells them that their money is no good. I am speaking from personal experience. I showed up at the door, and they told me to put my wallet away.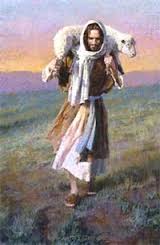 Now…this is not what you think. I am not trying to retaliate. I have no desire to hurt anyone. And, yes, I have tried to address my concerns in a personal and private setting…many times. To no avail.
And while this is about me…it is about way more than that. The New Evangelization is more than a sales campaign for the Church. It is about more than wooing ex-Catholics home again. It is about laying the lost sheep on her shoulders; it is about rejoicing.
Whether the New Evangelization will work remains to be seen, but at least it seems to have the church's finger on a real problem.
In the United States, there are now 22 million ex-Catholics, big enough to be the largest religious denomination in the country. The church drops four members for every one member it gains, and if it were not for Hispanic immigration, it would have been declining for decades. Yet the Catholic church in America also holds on to almost 70 percent of its members into adulthood, a higher retention rate than any other Christian denomination.
Those statistics suggest the problem for Catholicism isn't so much what happens once people are actually in the church, but getting them through the door in the first place. To return to the marketing metaphors, the problem isn't customer service but new sales.
I was a "new sale" ready to check out. And, just as I reached the clerk at the register, she turned out the light at her station, locked the cash drawer and put a sign on the counter: This Lane Closed.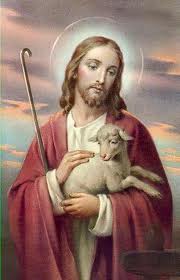 This is not what you might think…the story of a wounded sheep with a bruised ego. Certainly, if I am honest, some part of my ego is involved. But some kind of ego is necessary to stand before the Church and suggest that she is traveling down the wrong path.
What is one to do? If I love the Church, and if I care about the lost sheep, there seems to be no other course to take.
************
 What's this 'new evangelization' thing, anyway?  John L. Allen Jr.  Mar. 7, 2013
http://ncronline.org/blogs/ncr-today/whats-new-evangelization-thing-anyway
NEXT: RCIA v.1
RETURN to the COMING HOME Contents.
 Copyright 2014. All rights reserved.