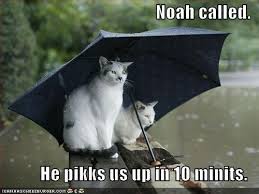 While waiting for the Ark to pick me up, I resorted to the only thing I knew would save me.  I said a prayer.
Once inside the ark, saved from the flood, my prayers flowed without ceasing.  I prayed for comfort…for shelter…for wisdom…and most especially…for what to do when the rains stopped and the water subsided.
PSALM 16: 5-11
The Lord is my chosen portion and my cup;
    you hold my lot.
6 The boundary lines have fallen for me in pleasant places;
    I have a goodly heritage.
7 I bless the Lord who gives me counsel;
    in the night also my heart instructs me.
8 I keep the Lord always before me;
    because he is at my right hand, I shall not be moved.
9 Therefore my heart is glad, and my soul rejoices;
    my body also rests secure.
10 For you do not give me up to Sheol,
    or let your faithful one see the Pit.
11 You show me the path of life.
    In your presence there is fullness of joy;
    in your right hand are pleasures forevermore.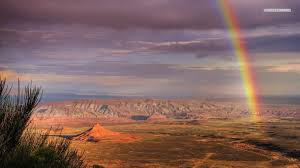 Thankfully, on the other side of the rainbow, my spirit revived.  I did my best to focus on what I could possibly do to get baptized before the onset of the next cataclysmic flood.
It would have been easier if I had had more Catholic family and friends.  What Fr. Ron and Deacon Dave didn't seem to appreciate was the miracle of all miracles…that I had even come to meet God and encounter his Son Jesus Christ.
I racked my brain for one…just one…person who might understand my plight…a person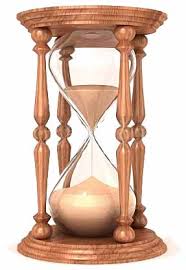 who loved me…and loved the Catholic Church.  And I thought.  And thought.  I knew people who loved me.  And I knew people who loved the Catholic Church.  I knew plenty of people who loved the Christian Church (of the NOT Catholic variety).  And I knew people who used to love the Catholic Church.  But I did not know one person who loved me and loved the Catholic Church together…in total…without qualifications and exceptions.
Thus, I had to reach for someone else.  Of all the Catholic people I knew, the one person who might care for my situation was a man I had not seen in more than ten years.  We had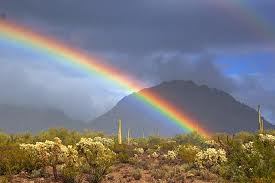 met in our mutual work for pro-life issues, and he had once lived in Gilbert, a neighboring city.  He was easy to find on the Internet.  He knew the Catholic mission of evangelization backwards and forwards.
Maybe Dwayne would be my rainbow.  I sent him an e-mail.  "Help!"  Trying to confine myself to the pertinent details, I kept the e-mail simple.
"Hi. Dwayne.  We knew each other ten years ago…in the pro-life world.  Help!  I am trying to enter the Catholic Church.  Help!  I don't know any other Catholics, so I hope you understand why I am reaching out to you.  Help!  If you can, I would really appreciate being able to talk with you.  Help!"
And with Dwayne's characteristic generosity, he called me immediately.
********************************
RETURN to COMING HOME Contents.
Copyright, 2014.  All Rights Reserved.